Vigilante Sting leads to Firefighter Arrest!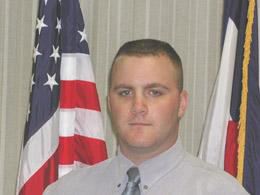 Another creep off the streets, thanks to the online vigilantes at Perverted Justice!

The online do-gooders over at Perverted Justice have another feather in their cap today, as one of their trademark sting operations led to the arrest of a Brooklyn firefighter suspected of soliciting sex online from a 14 year old girl.

If convicted, he gets a minimum of 5 years on prison.

If it weren't for the PJ crew who posted the information online, and turned over their chat transcripts and other evidence, this guy probably would never have come to the attention of law enforcement. So much for the allegations that online vigilantes foul up ongoing investigations of law enforcement. Even if these charges could be subtantiated ( they haven't yet) the high number of pedophiles that the vigilantes expose to their communities ( and law enforcement) should outweigh any phantom investigation they might ever (hypothetically) bungle.

While some of the online vigilante groups aren't quite as well-organized, PJ is definitely the best. They cooperate well with law enforcement, and they give the accused the right to respond to the charges (posted on their website along with their chat transcript and photos).

The sleazy chat in question can be found here, for those of you who like the icky details. PDFs of the Complaint and a Press release about the arrest are available here and here, respectively. There's loads of this kind of thing at the PJ site, but be warned- these guys are really sleazy creeps and reading these can be...unpleasant. But it is good that the information is out there so people can know the truth and make an informed judgement about it.

Perverted Justice calls the arrest "Another great example of law enforcement and ourselves working together in perfect harmony."


Great work, again, PJ!